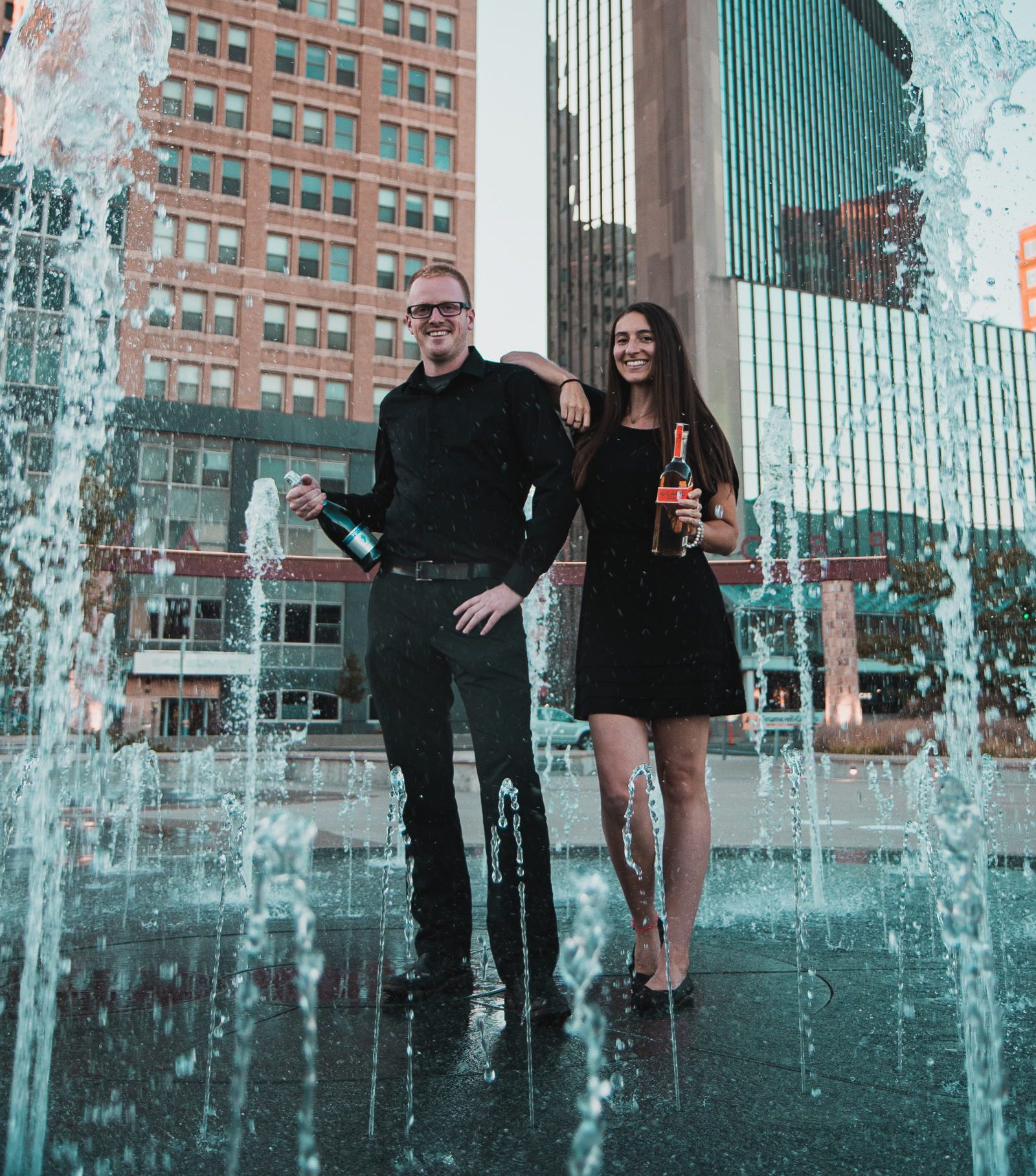 Frequently Asked Questions
Want to know a little more about how it works? Check out some of the most asked questions regarding our bartending services below.
FAQ
What areas do you serve?
We do most of our work in the NW Ohio (Toledo, Maumee, Perrysburg, Sylvania, Rossford, Bowling Green, Whitehouse, Findlay, Lima, Sandusky, Marblehead, Port Clinton, Fremont, Huron, Vermilion, etc.) and SE Michigan (Ann Arbor, Detroit, Royal Oak, Oakland, Dearborn, Clarklake, Devils Lake, Brooklyn, Lansing, Tecumseh, Adrian, Monroe, etc.) but do serve the entire Northwest Ohio and SE Michigan area. We also service all of Florida (Orlando, Miami, Ft. Lauderdale, Ft. Myers, Naples, Tampa Bay, and more). Travel? Not a problem, as we do not limit ourselves to how far we will go!
Can you provide the alcohol?
Due to State of Ohio, Michigan, and Florida Liquor Laws, our clients are always required to provide the alcohol for the event. We can and do, though, work closely with the event host to determine the amount of alcohol required. We can pick up all supplies from the agency and deliver it to the venue. We can also arrange deliveries from local vendors.
There are also numerous occasions where we work closely with a temporary liquor license permit holder to serve at events. If you are hosting a corporate, fundraiser, or non-profit event, please let us know and we can guide you in the right direction.
Why should I hire a professional bartender?
There are many reasons why you should hire a professional bartender for your event. First, the bartender is the life of the party! You definitely want somebody with experience, that can make great drinks, and ensure people are having a good time. Furthermore, it lessens the possibility of people over-serving themselves at an open, self-serve bar. Hiring a bartender will also save you tons of money because bartenders employ industry standard portion control techniques. It also takes the stress out of the event. We make sure that everything is taken care of so you can enjoy the night! Believe me, you will receive compliments all night long when you hire a professional bartender!
Why not just use the catering company I hired? They're already providing the food.
Many times, this is the case. People will search far and wide to find the perfect DJ or caterer for the evening. It is the bartender, though, that is interacting with guests throughout the entire evening and ensuring that they are having a great time. Catering company bartenders are rarely experts and usually only know enough to get by. Bartending is a side business for caterers and they usually put little thought and effort into their bar service. This is why they are known for their food, right? Bartending is our only business. Because of this, we can provide a level of service few can achieve. In fact, your caterer probably even sub-contracts our services, and in that case, you'll be paying even more than if you booked us directly.
We are hosting a fundraiser. Can you help?
Absolutely! We would be happy to. We work with numerous organizations to provide cost effective bartending services to raise money or help support their cause. When this happens, there are many different liquor laws to take into consideration based on your locality. Contact us today so we can help.
Are you insured?
Of course. We carry a commercial $1,000,000 general and liquor liability insurance policy. In fact, many other side-hustle bartenders do not carry this type of insurance (or any insurance at all). In some cases, catering companies do not carry liquor liability insurance either.
What is the bartender's attire?
Standard attire is black shoes, black pants, black shirt. However, we can dress how the host would like us to. It is also not uncommon to dress according to party themes (Halloween, Hawaiian, etc.).
How do I book an event?
Simple. Just call us at 419.740.0513 or send an email to info@premierpour.com to discuss details. You can also fill out a quote request and you will be contacted shortly regarding your request. A deposit and signed contract will be required before your event date is officially booked.
How far in advance do you recommend booking an event?
It is recommended that you book an event as far in advance as possible to ensure we are available for your event. We are currently booking out 1-2 years. At least one week prior is preferred but not absolutely necessary.
How much do you charge for bartending services?
Since each event is unique, rates will vary for a multitude of reasons. We have very competitive prices and will work with the host to stay within the budget. Feel free to contact us to get a quote!
What forms of payment do you accept?
We accept cash, check, or MasterCard, Visa, American Express, and Discover payments. Venmo, Apple Pay, Paypal, as well.
Is gratuity included in your rates?
Gratuity is not included in the cost of your event, unless otherwise discussed. The service industry relies heavily on tips. In cases where a tip jar is not appropriate or allowed, the host is responsible for the gratuity. The amount of gratuity is at the host's discretion with $2-4 per guest as a guideline.
Will you bartend in my home?
Yes, in fact many events we provide services for are held in a persons home.
Will you provide a bartender on my plane, jet, boat, or yacht?
Yes, we are absolutely happy to provide services to the aviation and marine industry. If you need a personal flight attendant or bartender for your trip or next adventure, please contact us today.
Are you a bartending school?
No, we are not a bartending school. We are not affiliated with the Toledo Bartending School or any other training facility. We provide bartenders with plenty of experience, not just someone with a certificate that has no prior experience.
Do you train bartenders or are you hiring?
We are always on the lookout for talented bartenders. If you feel as if you have the experience and personality, send us an email at info@premierpour.com.