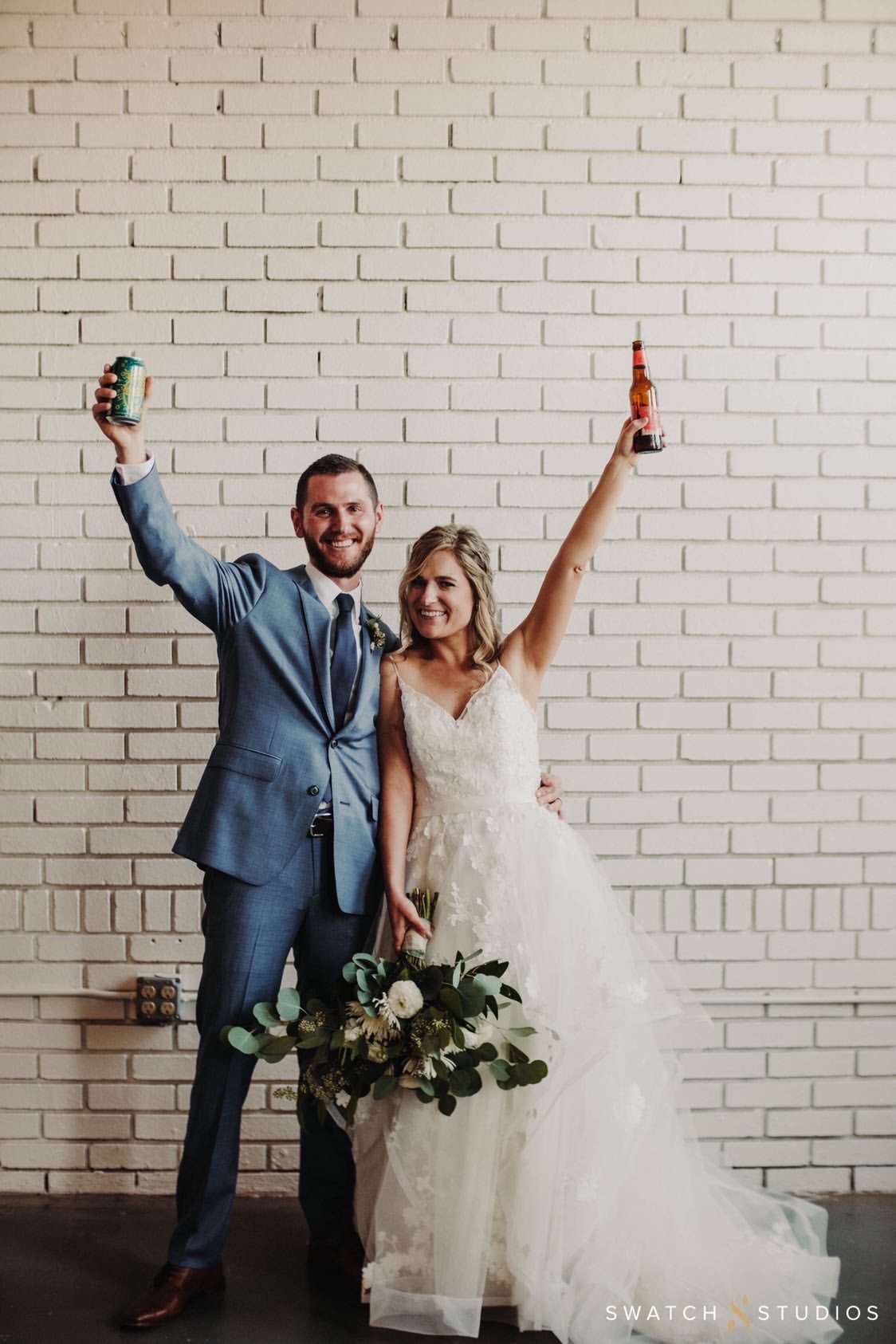 Wedding Bartending Services
We are the area's most professional and experienced mobile bartending service. Our team will impress your guests, while you enjoy your special day.
Photo Credit: Swatch Studios
Beverage services designed to make your life easier.
Over the years, we have come to realize after working with hundreds of clients, that wedding planning can be an exhausting and daunting task for brides, grooms, and families alike. You want your special day to run smoothly, and so do we!
We have streamlined the process to make the beverage planning portion of your wedding planning a simple and easy venture. We will ask some questions to help us with the alcohol estimate for your wedding, and guide you through step by step. We can even set up delivery of your beverages, if preferred.

Don't forget about our multiple portable bars, which are the perfect companion to any wedding venue, back yard, or tented reception. They allow the flexibility to put the drinks nearly anywhere. Not to mention, they are completely customizable to any style.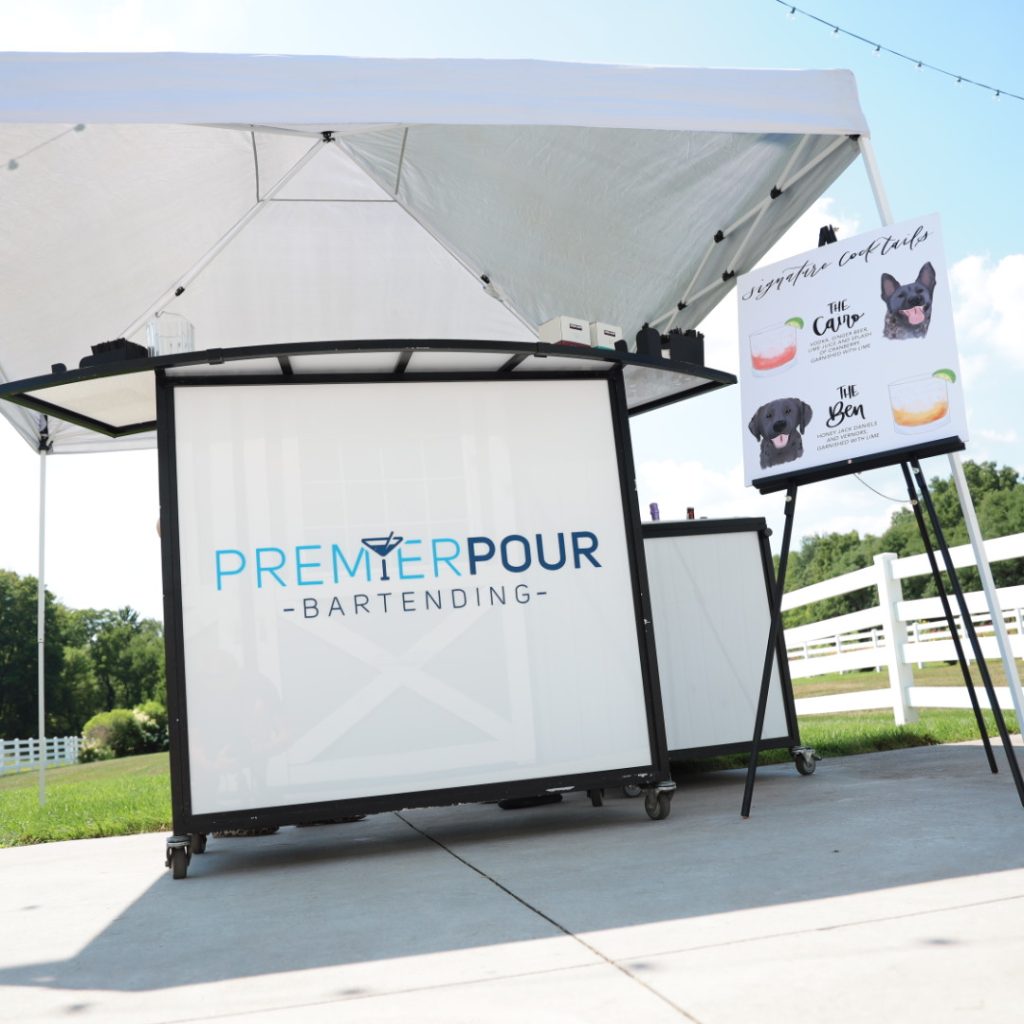 Awesome Portable Bars!
Our multiple customizable portable bars allow the flexibility to accommodate any event large or small.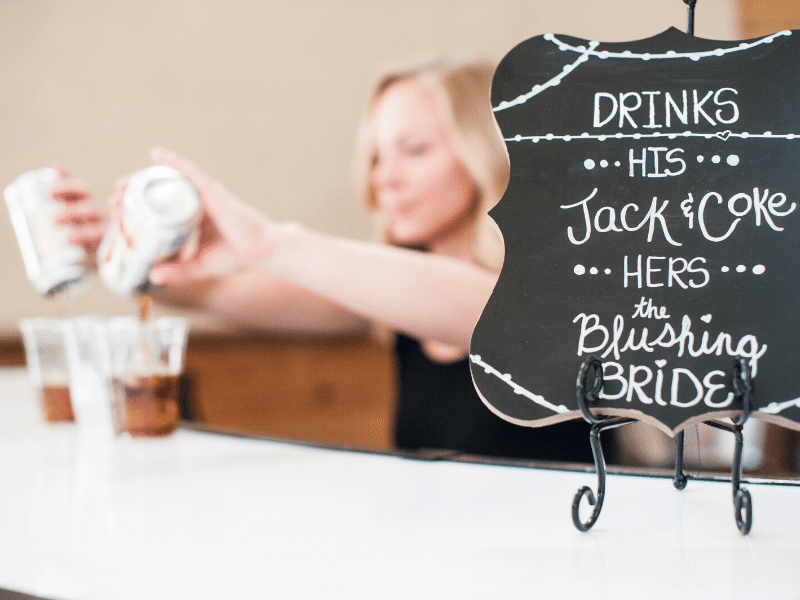 Perfect for your wedding
Our services include:
➤ Well-dressed, Professional Bartender(s)




➤ Professional Bartending Tools:




➤ Shaker Tins & Glasses, Strainer, Speed Pours, Jigger, Garnish Tray




➤ Muddler, Cutting Board & Knife, Bottle Opener, Ice Scoop, Bar Mats


➤ Towels, and more…


➤ Portable Bars (if needed at your venue)




➤ Customized Drink Menu




➤ Coke, Diet Coke, 7-Up, Soda Water, Tonic Water




➤ Bottled Water, Cranberry Juice, Orange Juice




➤ Sweet & Sour Mix, Lemons, Limes, Cherries, Olives


➤ Plastic Drinkware, Napkins, Straws


➤ Additional Supplies Available At Client Request
Photo Credit: Amanda Rahe Photography