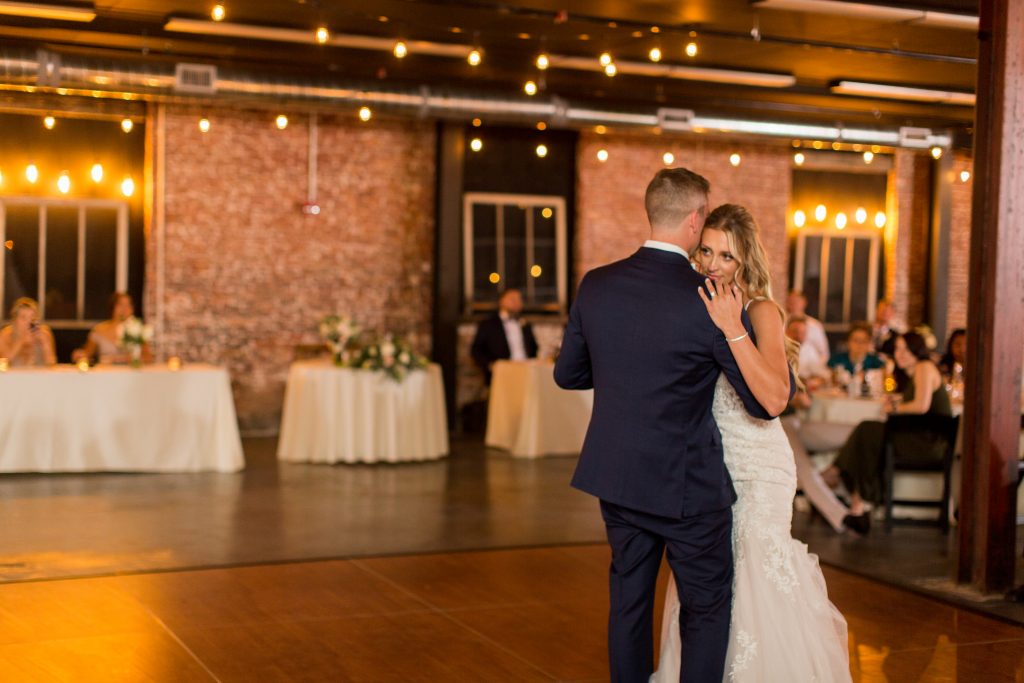 TOLEDO, OH: In a time where small businesses are working together more than ever, Premier Pour Bartending and The Venues Toledo are partnering to provide exclusive services to wedding couples and private events alike. Voted best bartenders in 2020, Premier Pour Bartending is the leading mobile bar and bartending service in the area. Together, with one of the newest private event sites, The Venues Toledo, they are helping their clients hold the wedding and event experiences they have always dreamed of.
The Venues is tucked away in Downtown Toledo – close enough to the Warehouse District for an after party. This space is filled with exposed brick, open ceilings, and a wooden accent wall to showcase its personality. The reception space can seat up to 275 people and has an additional room with white brick for ceremonies that is sure to leave guests in awe. In the cocktail area, you'll find a built in wooden bar with enough space to easily serve guests. Behind the bar, you'll find Premier Pour Bartending's finest.
Ensuring guests receive handcrafted cocktails, ice cold beer, and plenty of non-alcoholic beverages too, Premier Pour Bartending has been named the exclusive bartending services for The Venues. Mobile bar and beverage services like theirs are hard to come by, and being in business for over 10 years, they have the experience and knowledge to host a successful event every time. Brennan Stanford, the owner of Premier Pour Bartending mentioned how excited he is to be partnering with this space, "We love to work with all of the local Toledo vendors, but this one is special to us! We've been working with The Venues since they opened, it's a great spot and has an awesome staff behind it too!"
Tim Farthing, owner of The Venues, is aware that utilizing a professional bartending service is imperative to provide guests a quality experience. "Since opening The Venues, we have had the opportunity to work with many vendors, and one that really stood out for professionalism and consistent quality is Premier Pour Bartending. That quality of service is what drove us to the decision to make Premier Pour our only exclusive vendor at The Venues. Not only are they professional, they're fun, likable people." said Tim.
If you're looking for an industrial style venue to host events small and large with choice bar services, these two vendors are ideal. Visit premierpour.com to request exclusive pricing for your next event at the Venues or anywhere else!