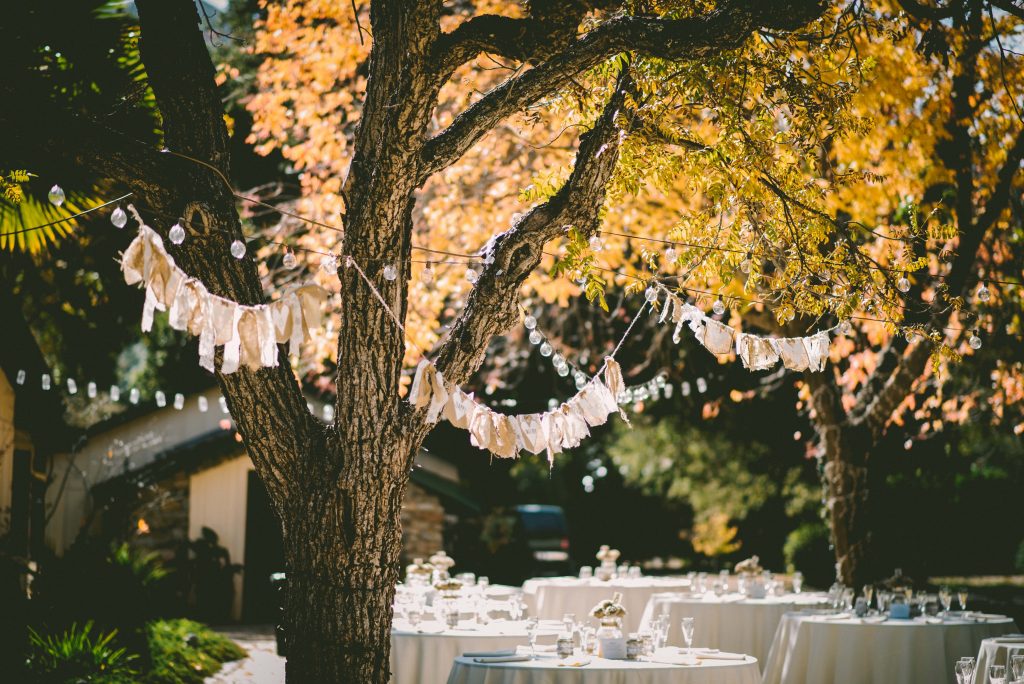 With 2021 approaching, and numerous weddings still being affected by COVID-19 guidelines, many couples are switching from their original venue to a backyard/outdoor ceremony and reception. We love the idea of this, as it allows couples to create their own vision from the ground up (literally). It can also save a tremendous amount of money. Along with backyard weddings come a few planning items that may not have been considered at the previous venue, or with having a backyard wedding in general. We've been through it all, tent weddings, barn weddings, outdoor weddings, in the rain, in the snow, in the heat of the summer, and everything in between. Here are a few things we've come across as vendors and guests that we think are super important!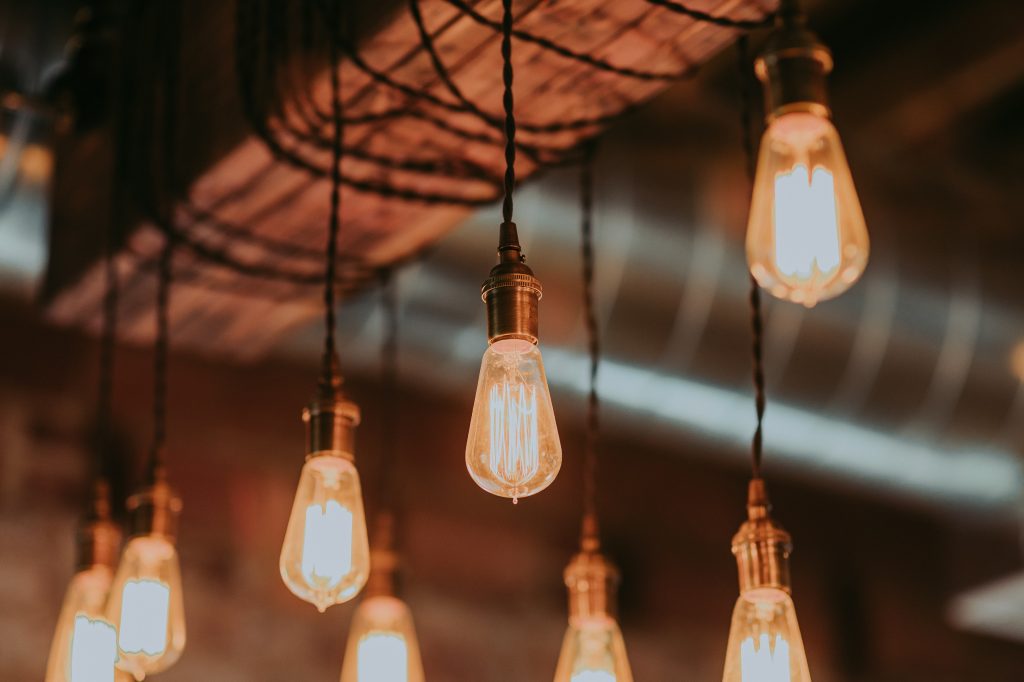 Lighting – and we're not talking about those cute little fairy lights on every table, we mean lighting so we can see, your caterer can see, and your cousin with bad eyesight doesn't stumble over a chair making her way off the dance floor. Not all lighting is created equal, and most of the time this is an ADD ON to ordering a tent. When you place your reservation for your 60'x120' tent, be sure to bring up lighting, as this will be critical in keeping your party going all night long.
Vendors are responsible for a lot during your special day, giving them the space needed to load and unload items should be considered so operations run smoothly. This might mean blocking off a few close parking spaces, having a 10×10 tent for storage, or making sure someone is available on the property a few hours before the ceremony/reception begins. We, along with all the other vendors, are here to make sure your day goes as planned and all expectations are met and exceeded, we just need your help giving us the time and space to do so.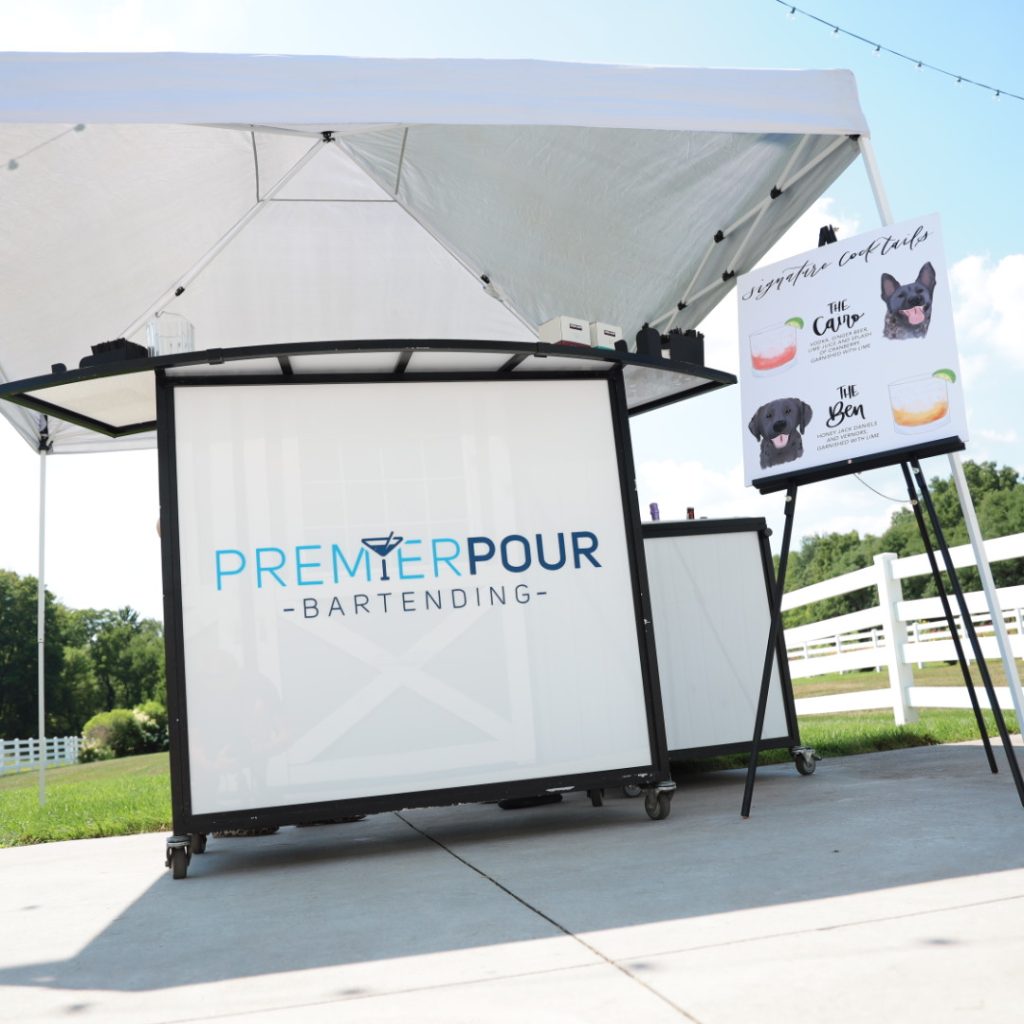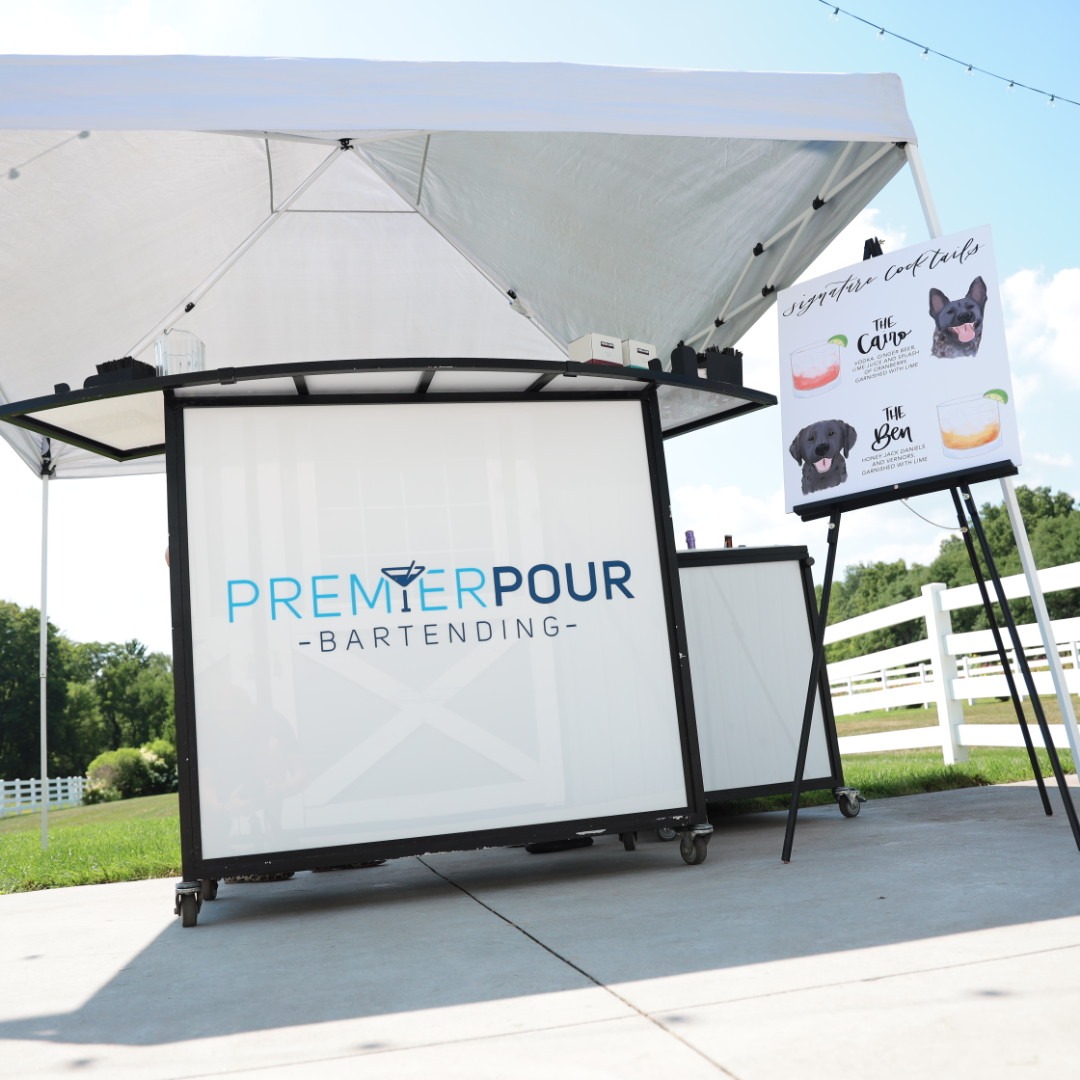 The bar is the most visited place throughout the night, this means location proves to be most important. We highly recommend never putting the bar in direct sunlight, as this causes issues with keeping things cold, going through ice too quickly, and ensuring bartenders aren't in harm's way. Placing the bar in a corner inside the tent gives us access to our backstock along with staying out of the way for dancing and dining. Additionally, be sure to give guests plenty of space between the table and bar to prevent overcrowding and confusion.
Last, but not least, is clean-up of the event. We diligently keep our areas clean and sanitized, even bringing our own trash cans when necessary. Caterers, bartenders, and other vendors need to know where to place trash and other items, such as empty bottles and containers during and at the end of the night. Clean up for us, you, and everyone will be much, much easier when this is taken into consideration.
Backyard weddings are here to stay – this means a lot of couples will get to put their spin on a blank canvas and create their perfect vision. It also means there are a few more key players in having a successful event. We are more than happy to help with these items and be a reference for our clients when planning their day! Reach out to us at info@premierpour.com or at (419) 740-0513