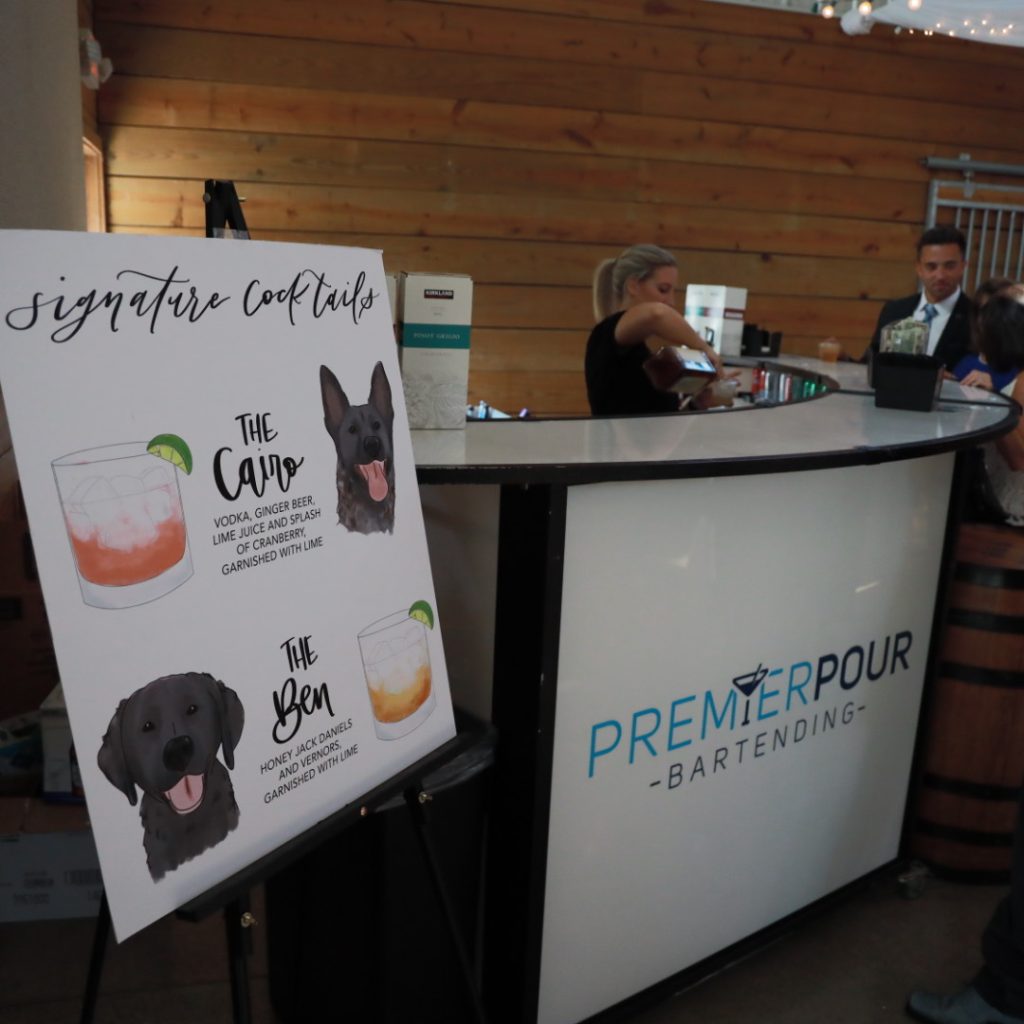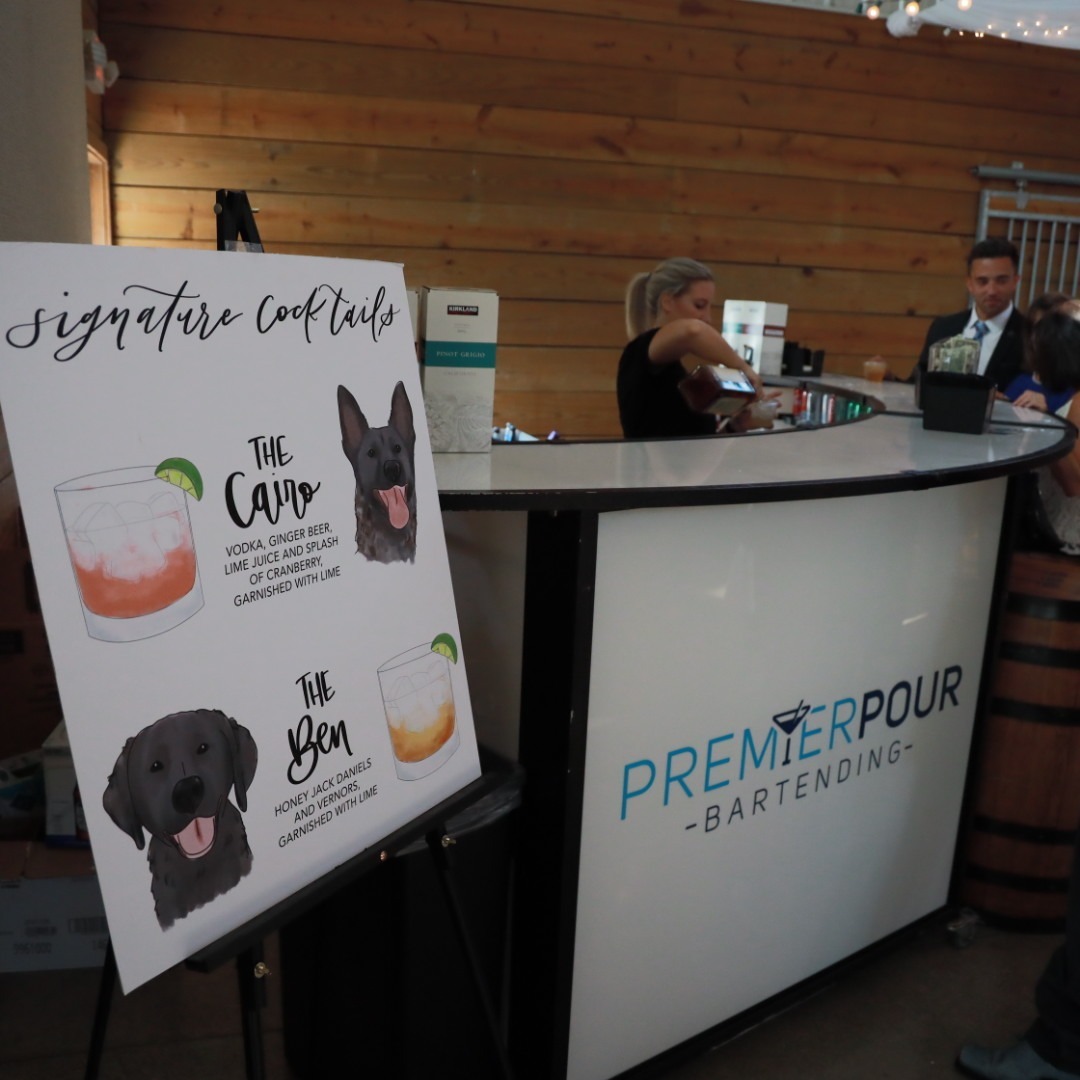 When planning an event, many struggle with how to provide the best experience to their guests. Music and food are a given, but have you stopped to consider the ways in which an open bar, staffed with charming bartenders would elevate the mood?
Let's Keep it Legal
First and foremost, the chances of finding a venue that doesn't require experienced, insured bartenders to serve drinks are few and far between. Not to mention, you can save a ton of money by finding a venue where you can provide your own alcohol and bar staff. Self-serve stations create liability issues for not only the venue, but the host as well. If your venue has a liquor license, they likely have staff in place to manage the bar. But if they don't, you'll need someone on site to distribute drinks to your guests. Risks can be reduced with an attentive bar staff. Luckily for you, that's us!
Service to Expect
Premier Pour Bartending is a full-service mobile bar and beverage catering company. What does full service mean to us? It means providing the best accommodations based on your vision and budget. We like to get to know you before your event, starting with a consultation. Together we can discuss your vision and how Premier Pour will execute it. For example, custom cocktails are super popular for weddings and birthdays. They're a fun, easy way to make your special day more unique to you, and memorable for your guests. Once you're a part of the Premier Pour family, we'll provide a beverage plan based on your estimated guest count with recommendations on how much alcohol to purchase, while we handle the non-alcoholic beverages and garnishes. We arrive early to set up so we are ready to go when the party starts. We clear our space at the end of the night and can even help bus tables throughout the event if requested, easing the clean up at the end of the night.
Extra Set of Hands
Being the best bartenders in Toledo and Northwest Ohio, we've worked hundreds of events with countless caterers and event planners over the past thirteen years. Those friendships translate into our seamless service, as we share the common goal of curating a lovely event. That being said, someone has to keep their eye on the little things such as water, ice, glassware levels and trash removal. We've got it, you enjoy the party.
(Ask us about other accommodations we help with to prevent the spread of COVID-19.) 
Good Bartenders = Great Drinks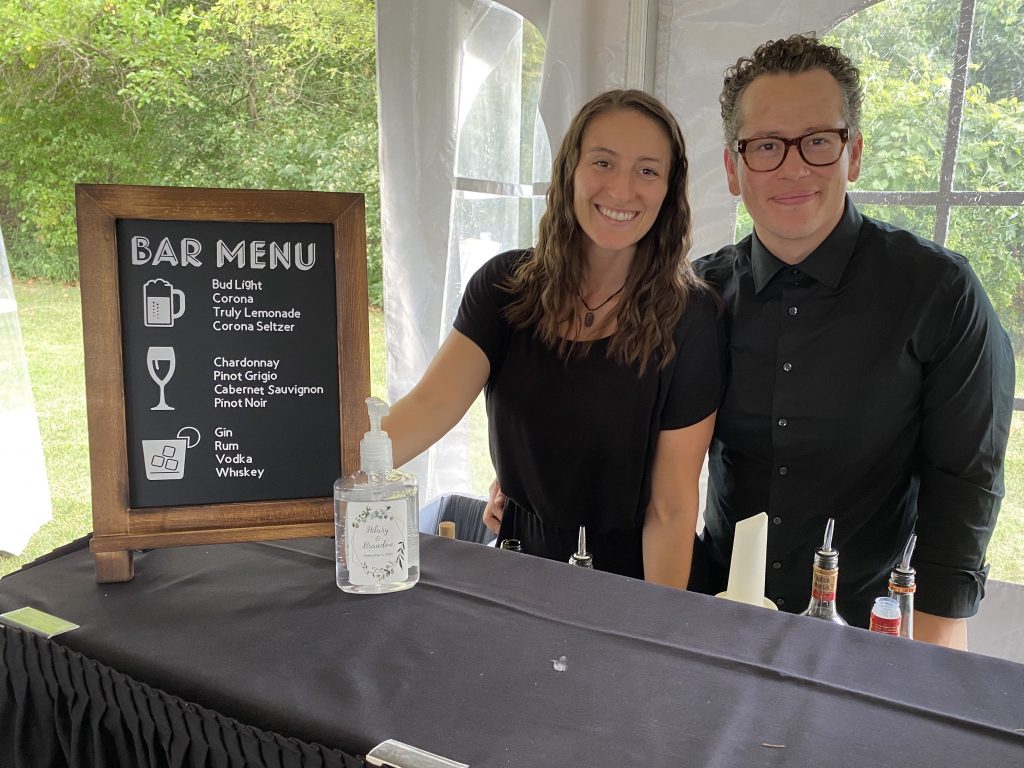 Not to state the obvious, but a good bartender knows how to make a solid drink. Proportionate cocktails taste better. You're less likely to find glasses of unfinished drinks around the event if they're poured properly. It helps maintain your alcohol budget as well. Inexperienced bartenders and heavy hands tend to result in running out of spirits before the night is over. 
Another money saver- you stock the bar. Customizing the drink menu at your wedding or event can actually save you money. Instead of the loaded bar package many venues present (great for variety, but not catered to individual tastes), you choose the booze! We provide an estimate of how much beer, wine and/or liquor we recommend for your guest count, and you pick your favorites. The bar can be diversely stocked, but we recommend picking your top 2-3 beers, wines and liquors to provide options, but not overwhelm guests. 
Want to know more? Give us a call at 419-740-0513 or shoot an email to info@premierpour.com and we will be happy to answer any questions.